Ryder Pricing
We offer a number of training packages to save you money. And your first assessment is free! You pay only for your training sessions, with no monthly membership or initiation fees like other gyms.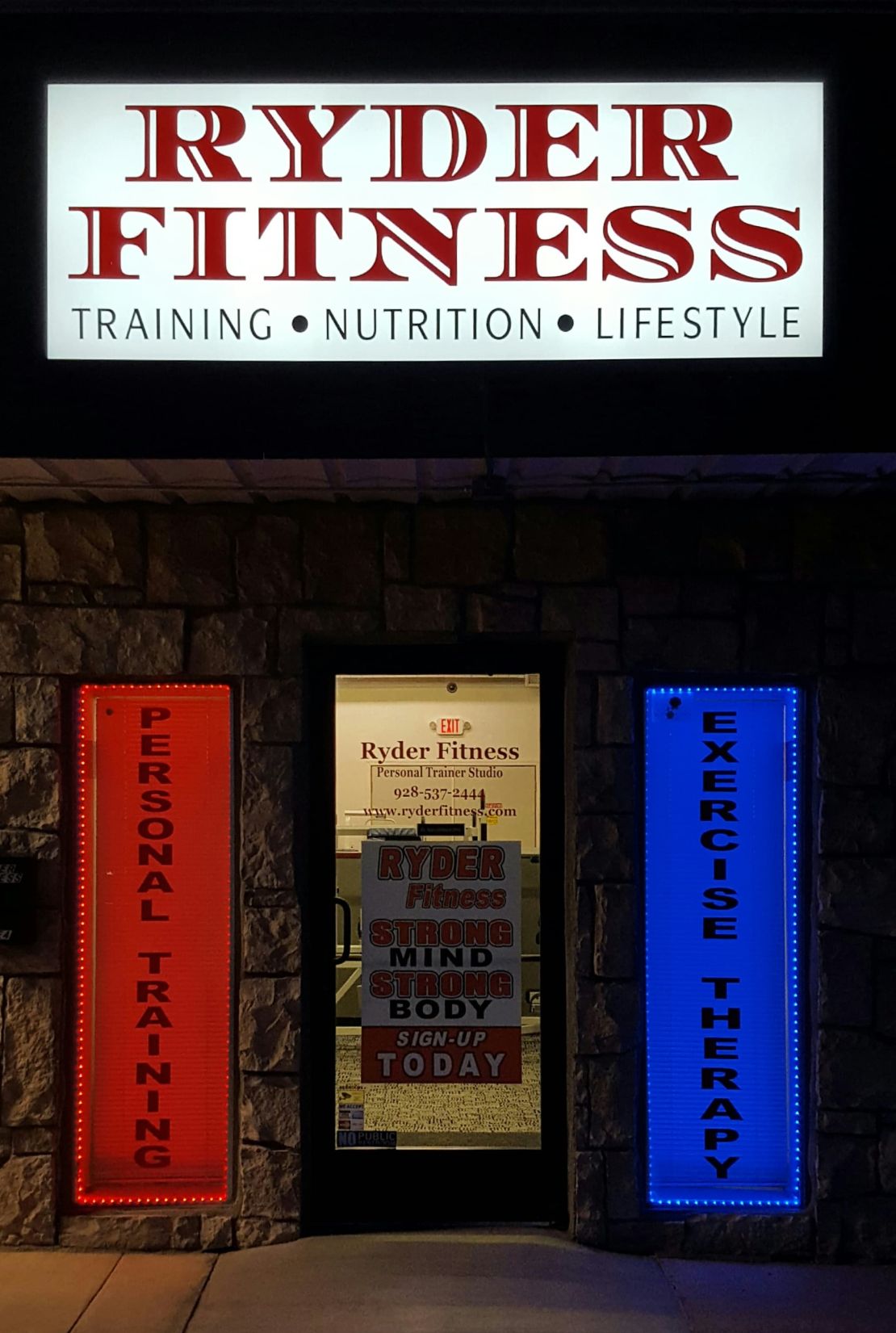 One-on-one Training
Option One:
Only $30 per session! Pay as you go!
Option Two:
Four sessions for $119. That's only $29.75 per session!
Option three:
Eight sessions for $234. That's only $29.25 per session!
Option four:
Twelve sessions for $348. BEST SELLER, that's only $29.00 per session!
Option Five:
Twenty-four sessions for $672.00. The ULTIMATE COMMITMENT PLAN, that's only $28.00 per session!
Buddy Training (Bring a friend or loved one. Limited to one additional individual)
Only an additional $20.00 per session to any of the above training package options!
Group and Boot Camp Training
Only $15.00 per person!
Holistic Nutrition Workshops
-Only $44.00 in advance, $100.00 at the door. Sign up at the below link:
http://holisticministries.abmp.com/the-white-mountains-holistic-nutrition-workshop?fbclid=IwAR1GcIDFSDstLkvwcHB4YGfMZ0FyuIJJjgQb96_NrlfnLQrJV5x4fc7frX0
And ask about our special discounts for first responders, law enforcement, corrections, educators, medical personnel and more!
All major credit cards accepted. All fees are non-refundable for unfinished or missed sessions.